Ireland
Posted on April 29, 2017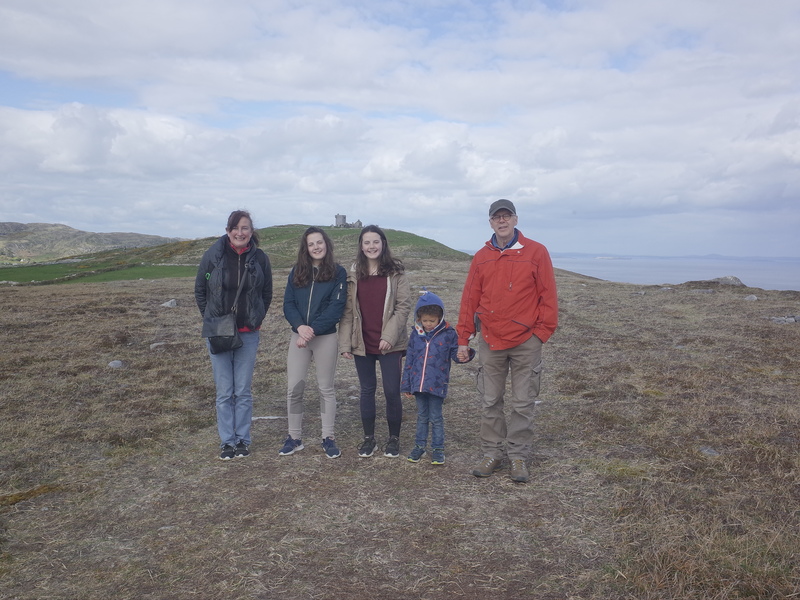 The cliffs near Crookhaven in West Cork.
My niece Chani Wates, on a walk with us through the cliffs.
We spent the last week of April with Chani Wates, her son Leo, and her mother Sunny Wates. The holiday was a huge success: stunning landscape, welcoming people, exceptionally nice weather, beautiful sightseeing trips, heartwarming hospitality, opportunities for Gaia and Rosa to go horseriding.
For Heleen, Gaia and Rosa it was their first time in Ireland, and they loved every bit of this first encounter. For me it was a return after many, many years.
Lots of sweet memories to carry home. But the thing I carry with me most from our splendid week in Coomhola, West Cork, is the strong connection with Chani, Leo and Sunny. I feel like I have stumbled upon a treasure that was lost, and that I was not even aware of I was missing. What a joy to have found you again!
To quote the old Irish saying: "Until we meet again, may God hold you in the hollow of his hand, dear, dear Chani, Leo, Sunny."